Is It Holiday Time Again? Not for Payroll
It's that time of year again when Payroll will be loading up their Time Batches with holiday hours for all their employees who get a holiday benefit. It takes a reasonable amount of effort to manually create time entries for all of these employees. At Barron Collier we wanted to come up with a way to reduce the dreaded holiday batch time entries.
Thanks to the External Interfaces module of Vista we have been able to setup a simple way for payroll to create time batches for all employees from a specific company for a specific date.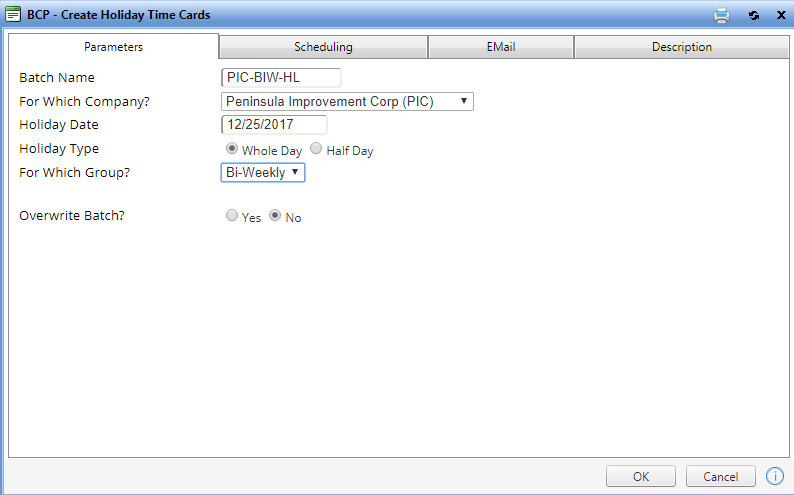 When this process is completed there will be a time batch with the name indicated and either a full day or half day holiday entry for each employee with the pay frequency indicted. After the batch is created you can go into Batch Maintenance and make any tweaks necessary.
This has saved us a significant amount of data entry time.
Attached is a detail, step-by-step document on creating the fields necessary for the user interface, creating the External Interface and finally creating a new processing job to execute the External Interface from the processing menu. Click here to view the details. You'll need your PDS Support username and password to access the document.
David Shapiro
IT Director
Barron Collier Companies
dshapiro@barroncollier.com