Have you ever needed a document signed but there's no printer in sight? Now exclusively in Vista 7, you can finally go digital with those pesky signatures using our new integration with Adobe Sign. It is the perfect way to opt for a paperless Vista, while securely and efficiently capturing your employee signatures.

Once integrated with Adobe Sign, your employees can simply access their W4 or any existing report via Vista Self-Service. Whether it's a W-4 or Benefit Statement, your Employee's sign off can be captured instantly.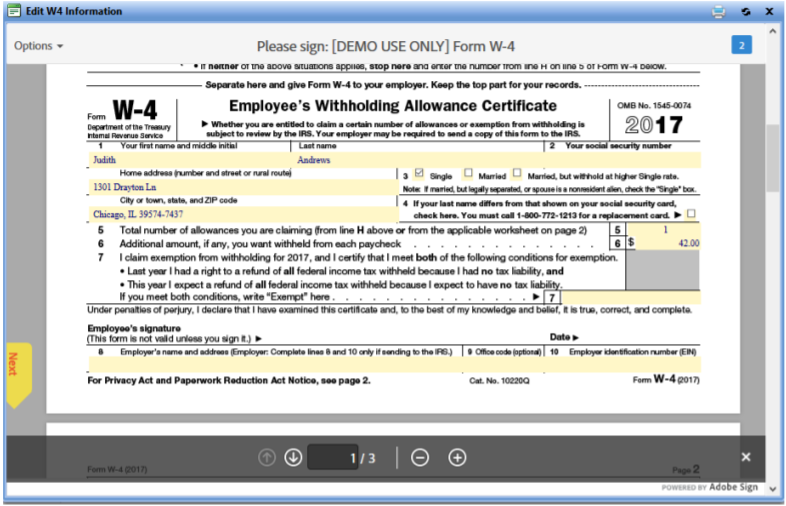 Users can review their form data, make any necessary alterations, then navigate to the bottom of the page where they provide an official E-Signature. During the digital sign-off, they have the option to: (1) Type Signature with Script Font or (2) Draw Signature directly on screen. Forms can be instantly corrected or re-submitted within the same day.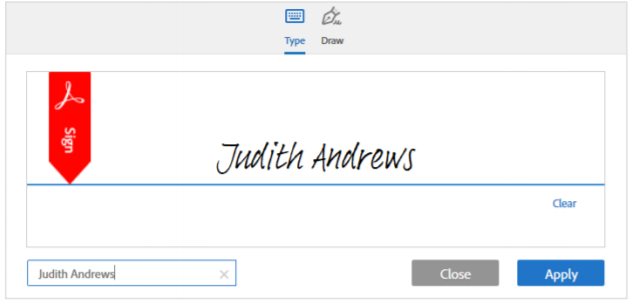 Vista Administrators can easily manage all signed documents. Not only will they be able to identify who signed the document, but also the exact IP address from which the signature was submitted. For advanced storage security, the document is always backed up in the Adobe Cloud for immediate retrieval or restore and all information is included in an audit trail document which the user can download at any time.

No more chasing down team members for that last-minute signature on a Friday Afternoon – Vista Adobe Sign Integration is here to help get your weekend started on time!
To watch our full Adobe Sign demonstration, log in to the PDS Support Center and navigate to VistaFlix to watch the Adobe Sign Overview video.
Contact your PDS sales representative to get started with Adobe Sign today!
Andrew Bieler
PDS Application Consultant
abieler@pdssoftware.com