Best Practices for Setting Up a New Payroll System in Canada
This guide explains all the various registration and procedures needed with setting up the right payroll software for your company. It also breaks down all the reporting and employee record requirements you need in Canada and provides some interesting facts along the way.
The right payroll system for your business is key in order to remain compliant, and to retain and engage your employees. Please note that this guide is not meant to be used as a legal document. All the information provided is relevant and currently accurate within Canada and found across government websites.
In this free guide, you'll learn:
Payroll 101: Important business registrations you'll need to do
Compensation types, payroll schedule, statutory deductions, and more
Payroll 201: Things to consider when selecting a system
Payroll 301: The best practices for employee record-keeping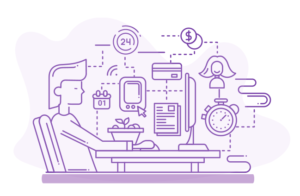 Please note: PDS values your privacy and does not sell or lease e-mail addresses to third-party companies or partners. Here is our Privacy Policy. By clicking "Send me the whitepaper" you are agreeing to receive marketing materials from PDS.