Expedite the process – say more with less, using the fewest words to capture your audience.
In our previous blogs we introduced Vista Personalization and Translation. And, we stressed the consistency of employer branding being the key to holding your applicant's attention.
The same holds true regarding Mobile Recruiting. In this day and age, people are obsessed with their mobile devices. A recent survey revealed that:
90% of active candidates use mobile to begin a job search
45% of active candidates search on their mobile daily
89% of active candidates believe mobile devices are critical to finding a new job
Holding steadfast with employer branding, you want to send a consistent message to your applicants by personalizing the mobile files to complement the corporate career center pages.
Illustrated below are examples of Vista recruiting mobile screens that complement the corporate career center pages.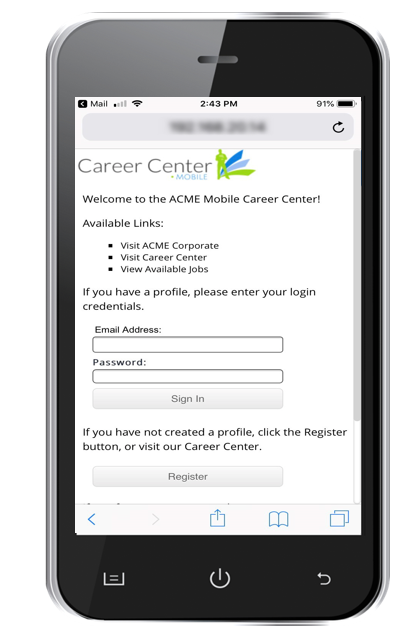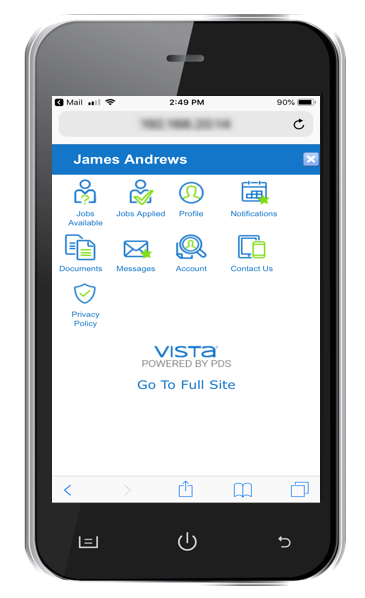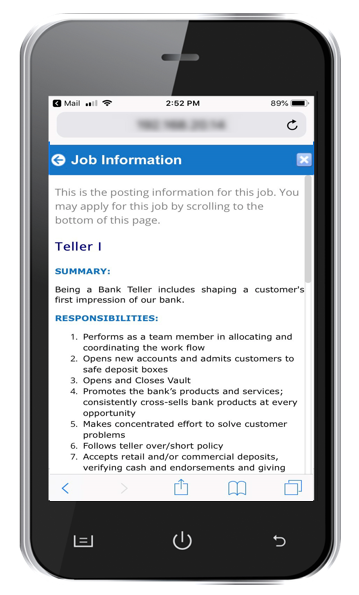 Need assistance in designing your own mobile corporate career center, contact PDS Consulting at services@pdssoftware.com, or go to PDS Support and create a ticket requesting consulting.
Read previous post in recruiting series: Translation
Read next post in recruiting series: Rating Feature
Start from the beginning of the recruiting series: Personalization
Andrew Bieler
HCM Implementation Specialist
abieler@pdssoftware.com