Vista Solutions Built for You
PDS builds solutions to match your unique needs, and we tirelessly try to make things better. We simplify HCM complexities across the entire employee life cycle with innovative technology that is personalized for user and business needs and is backed by a team of experts who know your name. Read on to learn more about our offerings.

Vista Overview
Vista® is a top-rated, complete HCM software solution for organizations with employees based in the United States, Canada, or Caribbean.

Recruiting
Manage the complete recruiting process, collaborate with hiring managers, promote job
openings, attract applicants to apply, and qualify candidates using your criteria.

Onboarding
Improve your method of converting new hires into engaged, empowered, and productive employees. Collect new-hire data and form signatures quickly and efficiently!

Human Resources
Vista HR allows you to maintain an organized collection of employees, applicants, jobs, and positions. Vista delivers the tools to ensure that you stay in compliance.

Benefits
Simplify your benefits and leave administration using Vista. Automate your employee eligibility and enrollment process and easily communicate results with your employees.

Payroll
Vista Payroll provides the tools to streamline the payroll processing for your employee population. Self-service access to time entry, pay stubs, and year-end forms increases payroll efficiencies.

Self-Service
Whether your workforce accesses Vista through a computer during the day or on a tablet or mobile phone — or even through your secured site from their home computer — you can use Vista to empower your staff.

Workflow
The Vista Workflow engine is integrated throughout Vista, so any action can be automated through an approval process. Our Workflow features were built for you because you need the ability to manage the approval processes for employee transactions, monitor transaction activity, and re-route activity when necessary.

Reporting
Access hundreds of pre-formatted reports to quickly get to your data and email the results in a format that you can use. Or utilize Vista EasyAsk to quickly ask a question and get results.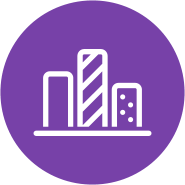 Analytics
With Vista Analytics, you'll turn your data into actionable information allowing for better business decisions. Gather data from across your enterprise and present it in an engaging, graphical way via Vista dashboards.

Time and Attendance
Vista provides options to manage your workforce's time effectively – Vista® Payroll offers time, project and absentee collection and our enhanced, cloud-based time-and-attendance tool, Vista Time® goes beyond when your workforce demands it!

Affordable Care Act
Vista provides a comprehensive range of functionality to ensure that you can manage, track, and comply with all of the Employer Shared Responsibility provisions of the Patient Protection and Affordable Care Act (ACA). Vista handles all of the nuances of your needs, regardless of the size and nature of your workforce and organization.